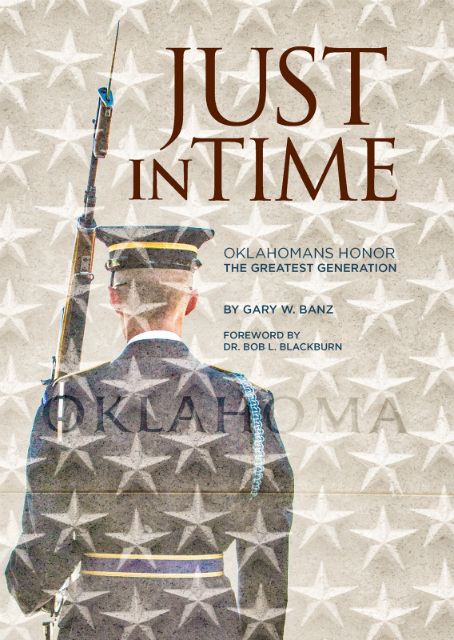 Just in Time: Oklahomans Honor the Greatest Generation
Gary W. Banz
$29.95
After the completion of the National World War II Memorial in 2004, the realization that many of that war's veterans who were still living were unable to travel on their own to visit their memorial led to the creation of the National Honor Flight Network. Oklahoma Honor Flights was born in 2009 out of a simple email that brought this challenge to the attention of the right people at the right time. Between 2010 and 2016, dedicated volunteers and generous donors sent more than two thousand Oklahoma World War II veterans to Washington, DC, to tour their memorial. The effect that these trips had on the veterans, the volunteers, and all who saw them at the memorial is immeasurable.
In Just in Time, Gary W. Banz lovingly chronicles the development, implementation, and impact of the Honor Flight Program in Oklahoma. With his unique perspective as executive director and co-founder of Oklahoma Honor Flights, Banz describes the trials and triumphs of an organization devoted to honoring the Greatest Generation for their service and sacrifice.
It is never too late to say thank you.
---
You might also like...