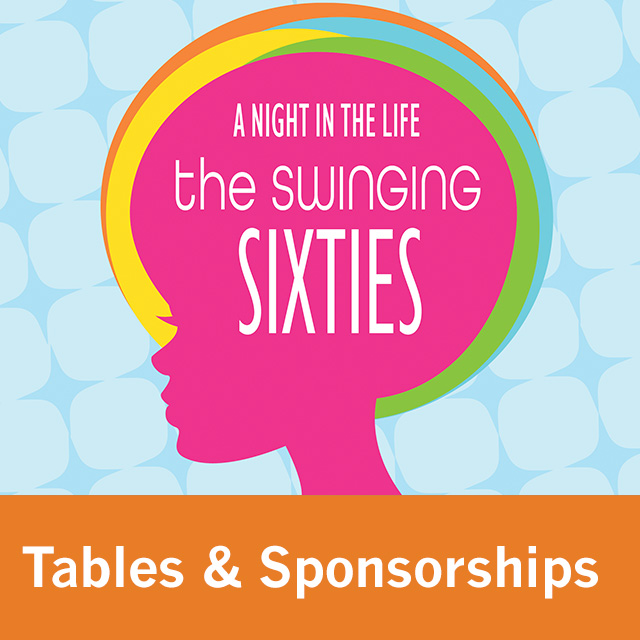 A Night in the Life - Sock It To Me! level
$10000.00
Sock It To Me! includes one reserved table for eight with bubbly + four general admission tickets + verbal acknowledgment during gala entertainment + sponsor recognition on website, gala program, and advertising + recognition on the Annual Donor Board at the Oklahoma History Center
A Night in the Life: The Swinging Sixties
Friday, October 18, 2019 | Oklahoma History Center
Join the Oklahoma Historical Society for an immersive evening in the 1960s on Friday, October 18, from 7 to 10 p.m. Held at the Oklahoma History Center, this third annual fundraising gala will entertain guests with Oklahoma City radio icon Ronnie Kaye as our DJ and emcee, live music from Jimmy Dale Robinson with the Oklahoma Showgirls, dancing, and entertainment. The Savoy Trio will entertain guests as they channel the "Rat Pack" in a more relaxed venue. The photo booth will be back, allowing guests to insert themselves in some of history's most memorable moments. The evening will include heavy hors d'oeuvres and drinks from the period, a dress-up station, vignettes, a raffle, and more!
A Night in the Life is an annual fundraising event for the Oklahoma Historical Society. The proceeds from this event will help to fund OHS exhibits, educational programming, and collections care.
---
You might also like...