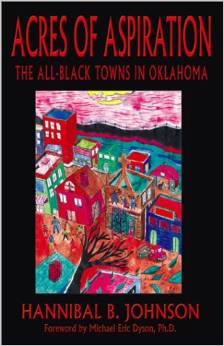 Acres of Aspiration: The All Black Towns in Oklahoma
Hannibal B. Johnson
$22.95
From foreword by Michael Eric Dyson, Ph.D.:
Hannibal Johnson's Acres of Aspiration is an exemplary work that recovers a past buried beneath historical neglect and cultural ignorance. Johnson's beautifully written book gives us a compelling view of the struggles waged by black pioneers like Edward P. McCabe to enliven the black hope for home. By probing the outlines of the Oklahoma experiment in domestic stability, Johnson takes measure of the collective desire to stand tall on black soil.
Soft cover. 260 pages.
---
You might also like...