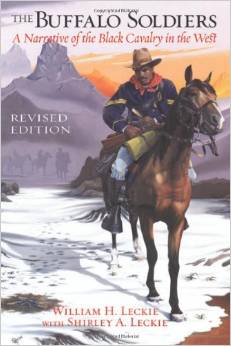 The Buffalo Soldier
Willaim H. Leckie with Shirley A. Leckie
$26.95
Originally published in 1967, William H. Leckie's The Buffalo Soldiers was the first book of its kind to recognize the importance of African American units in the conquest of the West. Decades later, with sales of more than 75,000 copies, The Buffalo Soldiers has become a classic. Now, in a newly revised edition, the authors have expanded the original research to explore more deeply the lives of buffalo soldiers in the Ninth and Tenth Cavalry Regiments.
Hardcover. 336 pages.
---
You might also like...