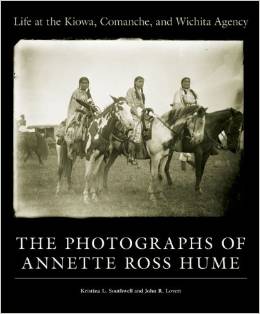 Life at the Kiowa, Comanche, and Wichita Agency: The Photographs of Annette Ross Hume
Kristina L. Southwell and John R. Lovett
$34.95
Anadarko, Oklahoma, bills itself today as the "Indian Capital of the Nation," but it was a drowsy frontier village when budding photographer Annette Ross Hume arrived in 1890. Home to a federal agency charged with serving the many American Indian tribes in the area, the town burgeoned when the U.S. government auctioned off building lots at the turn of the twentieth century. Hume faithfully documented its explosive growth and the American Indians she encountered. Her extraordinary photographs are collected here for the first time.
Hardcover. 256 pages.
---
You might also like...