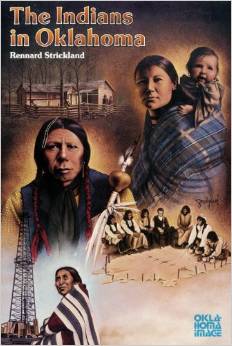 The Indians in Oklahoma
Rennard Strickland
$19.95
The Indians of Oklahoma, a survey of the sixty-seven tribes residing in the state, explains the colonizing process that populated Indian Territory (the future Oklahoma) with Native Americans from all parts of the United States during the nineteenth century and interprets the striking cultural diversity of the Indian communities thus formed. The author separates the Native American experience in Oklahoma into four periods.
Softcover. 176 pages.
---
You might also like...