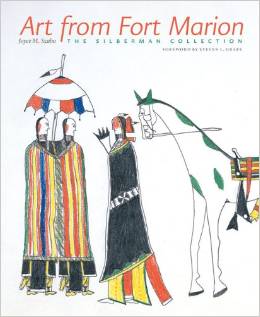 Art from Fort Marion: The Silberman Collection
Joyce M. Szabo
$29.95
Foreword by Steven L. Grafe
During the 1870s, Cheyenne and Kiowa prisoners of war at Fort Marion, Florida, graphically recorded their responses to incarceration in drawings that conveyed both the present reality of imprisonment and nostalgic memories of home. Now a leading authority on American Indian drawings and paintings examines an important collection of these drawings to reveal how art blossomed at Fort Marion.
Softcover. 208 pages.
---
You might also like...