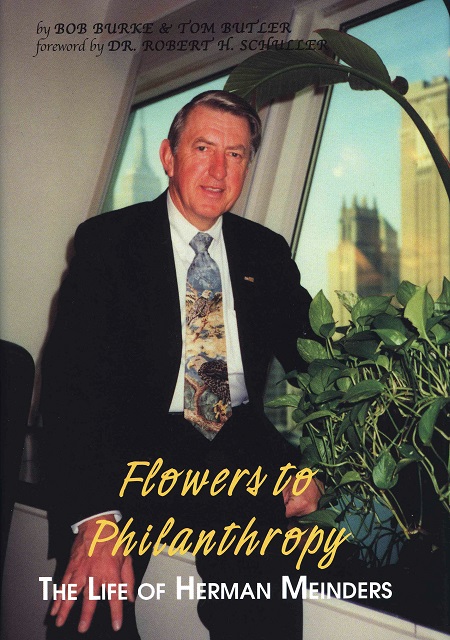 Flowers to Philanthropy: The Life of Herman Meinders
Bob Burke and Tom Butler
$5.00
Foreward by Dr. Robert H. Schiller
From Jacket:
"A Native of Minnesota, Herman Meinders founded American Floral Services in Oklahoma in1970. When he sold the company, it had become the world's leading flowers-by-wire service and Herman's name was the most recognizable in the world of floral marketing. Herman and his wife, LaDonna, have contributed greatly to Oklahoma in the past two decades. With generous hearts, they have made certain that university students, Boy Scouts, and many other deserving groups have a brighter future."
Hardcover. 224 pages. Color photos.
---
You might also like...