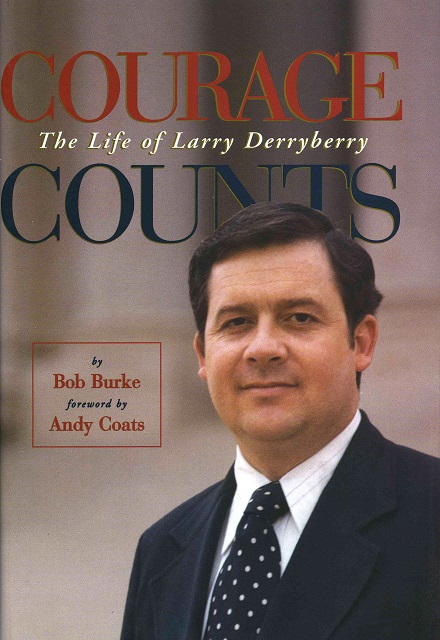 Courage Counts: The Life of Larry Derryberry
Bob Burke
$5.00
Foreward by Andy Coats
From Book Jacket:
"Larry Derryberry was a pint-sized 4-H Club boy who grew up on a red dirt tenant cotton farm in southwest Oklahoma and went on to change the entire political landscape of Oklahoma. His story is important to Oklahoma, not only for what historians have reported to us, but for the behind-the-scenes stories that are told here for the first time and would otherwise have been lost forever."
Hardcover. 333 pages.
---
You might also like...