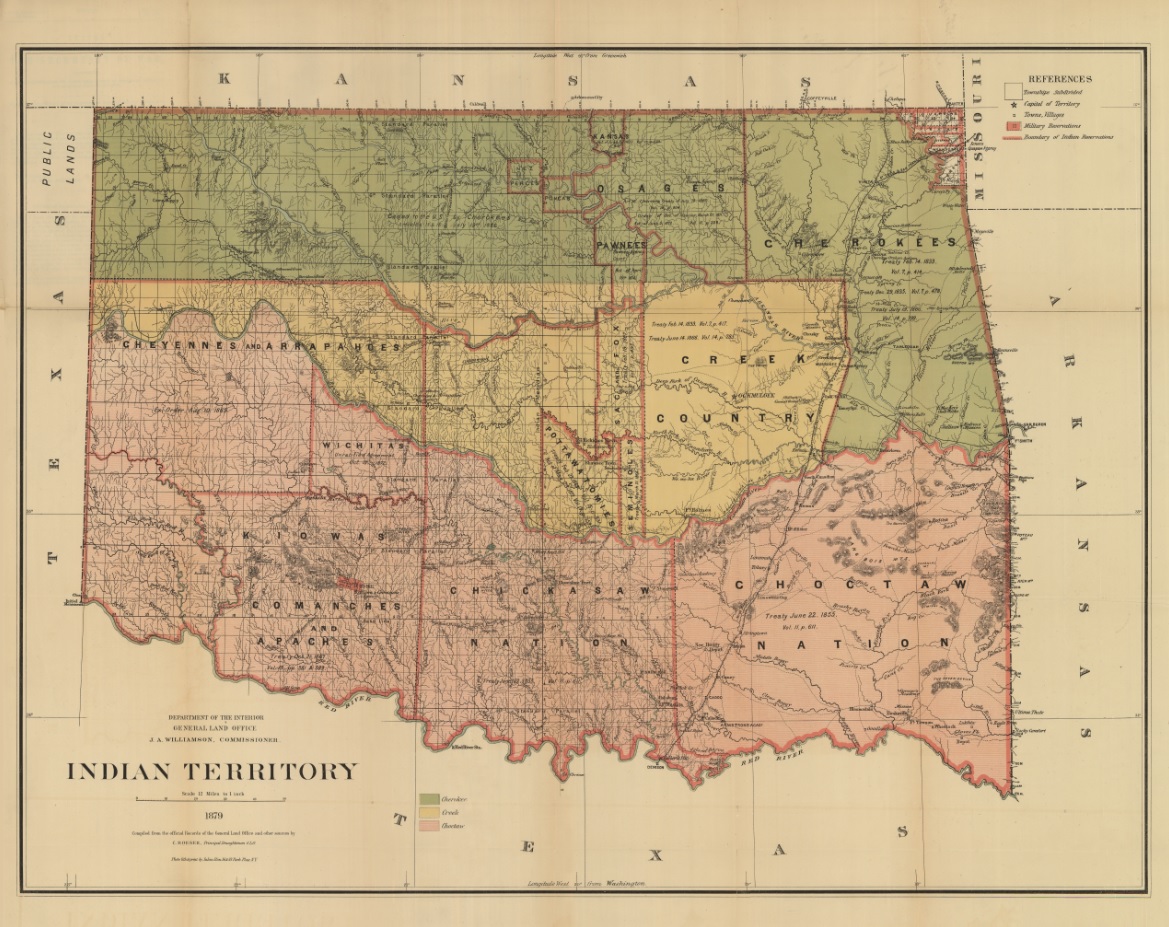 Indian Territory 1879
$10.00
The first Indian Territory map published by Rand-McNally after the Civil War. Two notable items about this map:
The "capital" of IT is noted as Okmulgee (spelled Ockmulgee). The cartographer was based there and assumed it was the capital. Actually, it was the capital of the Creek Nation only.
This is one of the few Rand-McNally maps published in this period that did not include advertisements (elixirs, beeswax, corsets, etc.).
---
You might also like...