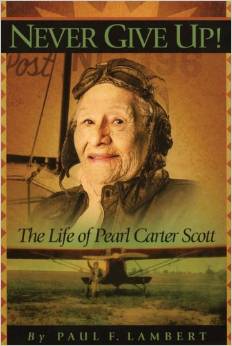 Never Give Up!: The Life of Pearl Carter Scott
Paul F. Lambert
$23.95
Paul F. Lambert recounts the remarkable life of Pearl Carter Scott, child aviator, single mother, and revered Chickasaw elder. Born in 1915 and raised in Marlow, Oklahoma, Pearl Carter enjoyed a privileged childhood. Her white father was a gifted businessman who happened to be blind. Her mother was half Chickasaw and half Choctaw. When Pearl was twelve, she met Wiley Post, who was just beginning his aviation career, and he taught the adventurous young girl how to fly.
Hardcover. 278 pages.
---
You might also like...