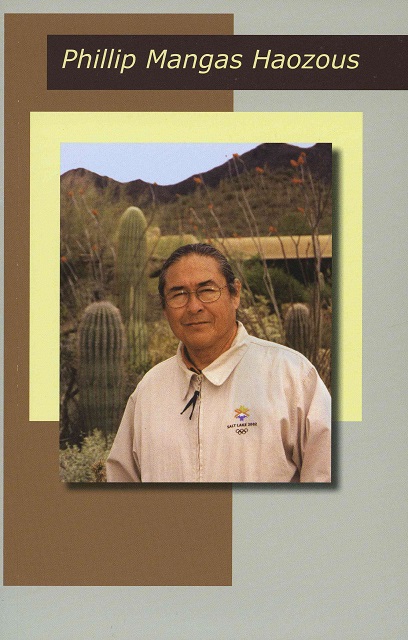 Phillip Mangas Haozous
Oklahoma Historical Society
$5.95
This catalog includes images of Haozous' work as exhibited at the Oklahoma History Center in conjunction with the exhibit Unconquered: Allan Houser and the Legacy of One Apache Family. The catalogue includes color photos and the artist's quotes regarding the featured pieces.
Paperback. 60 pages.
---
You might also like...