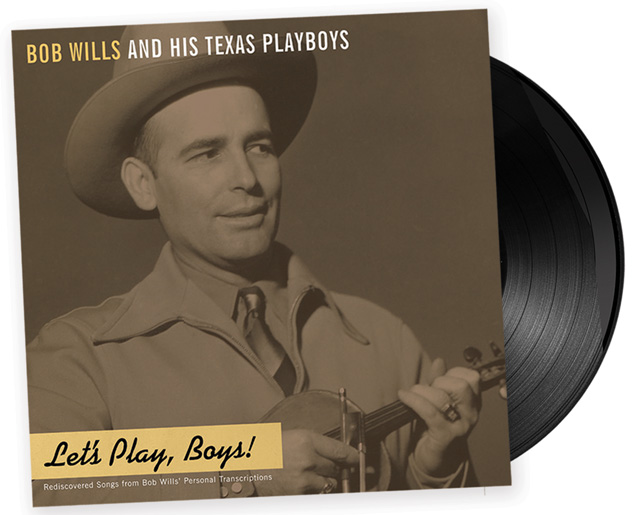 Let's Play, Boys! (Vinyl): Rediscovered Songs from Bob Wills' Personal Transcriptions
Bob Wills and his Texas Playboys
$29.95
Tracks:
I Thank You Mr. Moon Intro/ I Thank You Mr. Moon
Draggin' the Bow
Sittin' On Top of the World
Take Me Back to Tulsa
Little Coquette
Ida Red
Bob Talks
Blues for Dixie
There'll Be Some Changes Made
Jesse Polka
Sugar Blues
A Little Bird Told Me
Bring It On Down to My House, Honey
This release is a vinyl record; a CD version is also available.
The Oklahoma Historical Society, OKPOP and 46 Star Records have released a 180 gram vinyl album titled "Let's Play, Boys!: Rediscovered Songs from Bob Wills' Personal Transcriptions."
The original transcriptions came from Bob Wills' personal collection and were recorded in January 1949. Bob Wills and his Texas Playboys recorded songs for a radio series sponsored by the Crosley Automobile Company.
These songs were digitally restored and remastered by Grammy-nominated musician/engineer Steve Ripley.
---