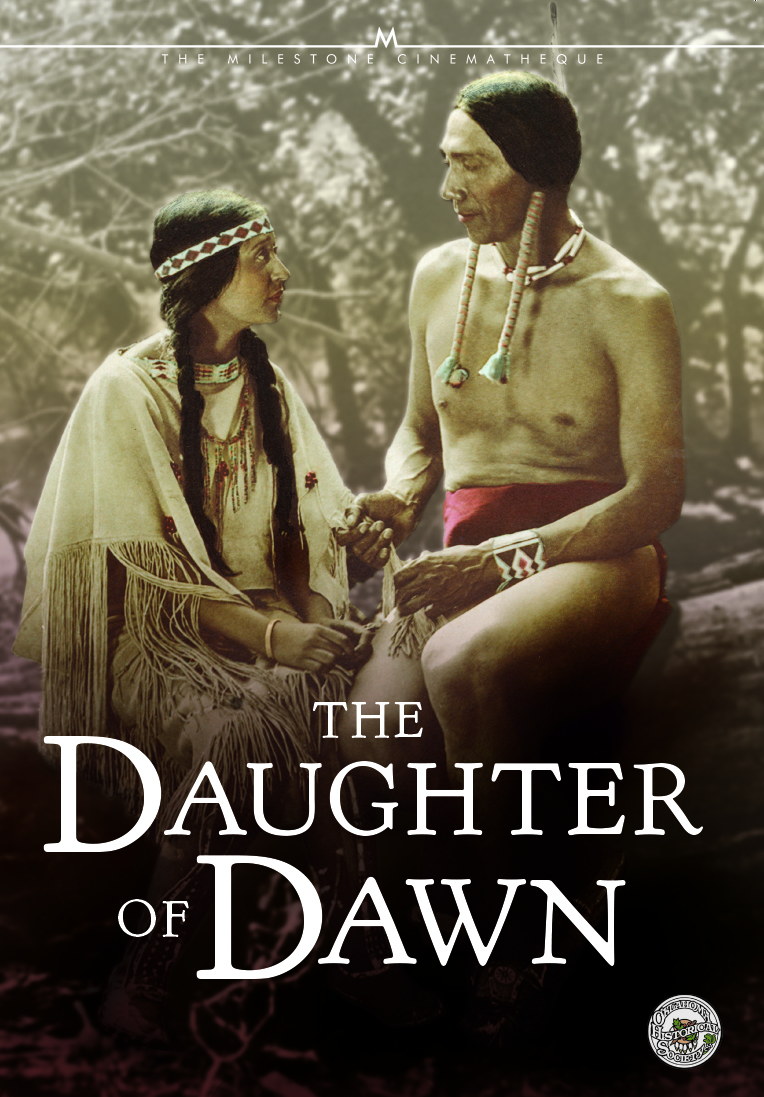 Daughter of Dawn: DVD Version
Oklahoma Historical Society
$29.95
After screening only a handful of times when it was made in 1920, "The Daughter of Dawn" disappeared without a trace. For almost 90 years it was considered lost, until it was rediscovered by the Oklahoma Historical Society. Now beautifully restored and with a new orchestral score, the film is an astonishing revelation.
Shooting on location in the Wichita Mountains of Oklahoma, Norbert Miles ably directed an excellent American Indian cast. The beautifully filmed drama features romantic rivalry, buffalo hunts, village scenes, dances, deceit, tests of courage, and hand-to-hand combat. The cast of more than 300 Kiowa and Comanche actors brought their own tipis, horses, clothing, and traditions to the set, making this film fascinating to film buffs and students of Amercian Indian culture alike.
Black and white. 87 minutes. This is the DVD version. A Blu-Ray version is also available.
---
You might also like...